Are your denials higher than they should be?
Welcome everybody. This is Matt Seefeld with MedEvolve, an effective intelligence company. Today, we're going talk briefly about financial clearance. I'm always amazed at how many first pass denials come from front office breakdowns. About 52% denials that we see in our RCM services business are actually preventable prior to service. So what do I mean when I say financial clearance? Are you verifying demographics? That includes cell phone and emails now, because everybody wants to be communicated to digitally. Are you verifying benefits, eligibility, and coordination of benefits? Are you getting a pre-cert auth referral if required? And what's very important now because of high deductible plans and more patient liability on the consumer, is you have to be estimating and you also have to be collecting at least a deposit. And please start collecting priority balances.
I'm amazed at the millions of dollars that continue to be scheduled by many of our clients –  patients who have already been seen and the claim has been adjudicated. They owe you money yet you are seeing them again. Hold them accountable. Make sure you have a credit card on file, and offer prompt pay discounts if you are allowed to do that. Make sure you have flexibility in the way you set up payment arrangements because high deductible plans are here to stay. 
Automation, task management, & real-time analytics take the "I think so" out of your revenue cycle
Let's talk a little bit about workflow automation. When I ask clients, "Are all the scheduled visits coming in for Monday cleared based on the six points I just told you?, the answer is "I think so", but "I think so" doesn't work anymore. "I think so" gets you overstaffed. "I think so" gets your net collection rate far below benchmark, which is negatively impacting your profit margin.
So, you have to have a workflow automation suite in place that bolts onto your practice management system that capturing the structured data necessary to hold your front office staff accountable. Every unit of work has to be tracked and measured so that you can look at work effort and you can determine the financial outcome that you want to achieve. All practice management systems fail at this. There's not a pm system on the market today that captures the additional structured data points necessary to tell that story of employee effectiveness, making sure that you have a lean effective revenue cycle, preventing first pass analysis, preventing bad debt, & writeoffs, and keeping your AR at benchmark. And most importantly, keeping your margin where it needs to be.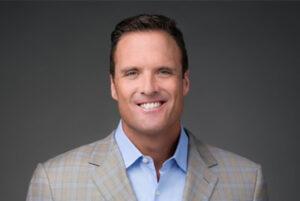 Matt Seefeld, Executive Vice President at MedEvolve, brings over 24 years of management consulting experience in the healthcare industry. He has extensive expertise in the assessment, design and implementation of process improvement programs and technology development across the entire revenue cycle. Matt began his career with Stockamp & Associates, Inc. and worked for both PricewaterhouseCoopers LLP and Deloitte Consulting LLP in their healthcare and life sciences practice lines. In 2007, he developed a business intelligence solution and founded Interpoint Partners, LLC, where he served as Chairman and Chief Executive Officer. In 2011, he sold his business to Streamline Health Solutions where he then served as Chief Strategist of Revenue Cycle followed by Senior Vice President of Solutions Strategy until 2014. Matt ran global sales for NantHealth and provided consulting services for healthcare technology and service businesses nationwide, prior to joining MedEvolve full-time.