Follow through on revenue cycle consultant recommendations to drive financial outcome
I started my career in consulting, where I was asked to go into healthcare organizations to look at people, process, and existing technology, and then make recommendations on how to change all of that to drive financial performance. Most of the time we were brought in at the board level, and they bought into the concept that whatever the consultants say to do, they should do it. About a year after these engagements, we would go back to many of these clients, and the problems that we tried to solve a year ago were still there. They had come back or the managers never followed through on the recommendations.
Choose healthcare technology vendors with a consultative sales & implementation approach
Then, I switched careers and became a vendor. So, the question is, "which is better?" Is it better to be the consultant that goes in and tells you the areas in which you need to improve on to drive benefit, or is it better to be a vendor who's trying to solve a niche problem with the technology or service? There are pros and cons of both. I think the consultant side gets very frustrating because we spend a lot of time traveling, working with organizations, and trying to impact change. So when changes don't occur and the results aren't there, it's a little bit of a hit to the ego. The flip side of being a vendor can be very frustrating too, because when we go in and sell, it's a very consultative sale. We do not make the promise that by just installing this technology that you are going to get results.
You have to be willing to look at people in process and how that aligns with the technology I'm selling you to get the result. What's interesting is that many organizations don't want to accept that fact. They want to assume that they can go out and just buy technology for whatever it is. Where it becomes frustrating is that we work really hard to develop solutions that will actually drive the benefit that the consultants are promising. So best-case scenario is consultants come in with the technology or augmented service and put it all together. That's actually where I've seen a lot of success in my career is when the consultants are already there, and they know what needs to be done. They bring in the right technology partner and the right services partner to get the results that the consulting firm promised the board of directors and the executive teams. 
The business challenges are all the same but few healthcare executives actually take the initiative to solve them
I was observing different vendors at a trade show. Everyone's got their stress balls and little putting greens. Everyone's hoping that the attendees don't just walk straight to the bathroom and ignore them. Each one of these vendors is out there with a real solution, a technology or service that they feel is going to be very valuable to these organizations. What's always interesting to me is that when I talk to executives, they talk about the need to reduce overhead, improve profit margin, improve net revenue, reduce their dependence on labor, and add more automation. 
I can list all of the them out, and put them up in front of any prospect I have, and they would all agree on the objectives. Rarely does someone then make the leap to actually find those solutions to get those results. So a year later, I usually have same conversations as a vendor with the same prospects who said a year before that this is what they wanted. They weren't willing to make a change and they are worse than they were a year ago. That's no way to run a healthcare business. In today's economy, you cannot afford to lose a penny on your P&L.
Embrace technology for revenue cycle and align your people in process
The service side of healthcare is embracing technology advancements and robotics for better patient outcomes. The revenue cycle software services side of the business needs to wise up and realize that they also have to innovate and take risks. They have to implement the right technology to hold people accountable. Healthcare organizations work so hard on delivering care, but where's the work to make sure that you're getting paid what you are supposed to be paid? When that's doesn't happen, how quickly can you find out why?
You need to bring in vendors who have a consultative implementation approach, making sure that the people in your process is aligned with the technology to get the result that we all want.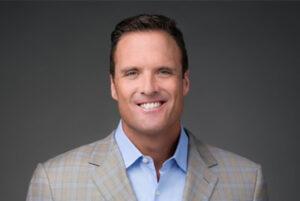 Matt Seefeld, Executive Vice President at MedEvolve, brings over 24 years of management consulting experience in the healthcare industry. He has extensive expertise in the assessment, design and implementation of process improvement programs and technology development across the entire revenue cycle. Matt began his career with Stockamp & Associates, Inc. and worked for both PricewaterhouseCoopers LLP and Deloitte Consulting LLP in their healthcare and life sciences practice lines. In 2007, he developed a business intelligence solution and founded Interpoint Partners, LLC, where he served as Chairman and Chief Executive Officer. In 2011, he sold his business to Streamline Health Solutions where he then served as Chief Strategist of Revenue Cycle followed by Senior Vice President of Solutions Strategy until 2014. Matt ran global sales for NantHealth and provided consulting services for healthcare technology and service businesses nationwide, prior to joining MedEvolve full-time.
Effective Intelligence Resources
Effective Intelligence Suite
Margin is the key to success in healthcare. You cannot maximize it without real-time metrics in your revenue cycle. Take the 3 minute quiz to find out your Effective Intelligence Quotient (EiQ).
Explore the journey Rebound Orthopedics & Neurosurgery, a 75-provider group, took to lay the foundation for Effective Intelligence, improving net collection rate and reducing avoidable write-offs.