MedEvolve's mission, as a software company that has to live in the services world of healthcare, is that we want to create a culture where the employees can come to work every single day and empower them to do better today than they did yesterday. And the reason they can do that is because the organization actually has access to the information that allows them to be recognized, rewarded, and retained for the hard work that they do. As a result, we have employees for life. People that are out there in the healthcare revenue cycle space that are trying to get claims paid, they need to be recognized for all the work they do, and they need to be rewarded, and therefore retained in this world of labor.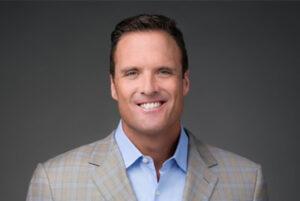 Matt Seefeld, Executive Vice President at MedEvolve, brings over 24 years of management consulting experience in the healthcare industry. He has extensive expertise in the assessment, design and implementation of process improvement programs and technology development across the entire revenue cycle. Matt began his career with Stockamp & Associates, Inc. and worked for both PricewaterhouseCoopers LLP and Deloitte Consulting LLP in their healthcare and life sciences practice lines. In 2007, he developed a business intelligence solution and founded Interpoint Partners, LLC, where he served as Chairman and Chief Executive Officer. In 2011, he sold his business to Streamline Health Solutions where he then served as Chief Strategist of Revenue Cycle followed by Senior Vice President of Solutions Strategy until 2014. Matt ran global sales for NantHealth and provided consulting services for healthcare technology and service businesses nationwide, prior to joining MedEvolve full-time.
Effective Intelligence Resources
Effective Intelligence Suite
Margin is the key to success in healthcare. You cannot maximize it without real-time metrics in your revenue cycle. Take the 3 minute quiz to find out your Effective Intelligence Quotient (EiQ).
Explore the journey Rebound Orthopedics & Neurosurgery, a 75-provider group, took to lay the foundation for Effective Intelligence, improving net collection rate and reducing avoidable write-offs.