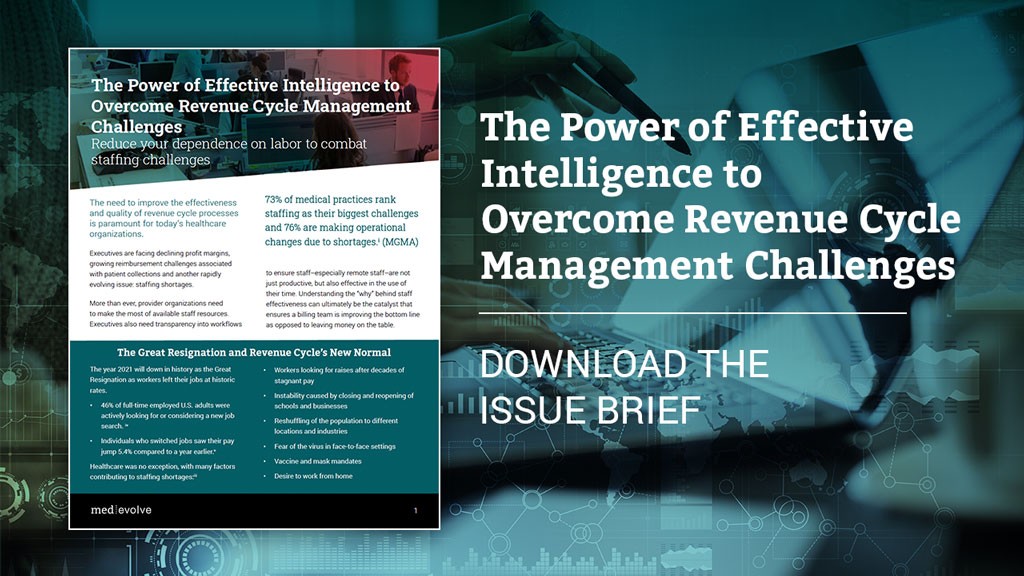 Reduce your dependence on labor to combat staffing challenges
According to MGMA, 73% of medical practices rank staffing as their biggest challenges and 76% are making operational changes due to shortages.
The need to improve the effectiveness and quality of revenue cycle processes is paramount for today's healthcare organizations. Executives are facing declining profit margins, growing reimbursement challenges associated with patient collections and another rapidly evolving issue: staffing shortages. More than ever, provider organizations need to make the most of available staff resources. Executives also need transparency into workflows to ensure staff–especially remote staff–are not just productive, but also effective in the use of their time. Understanding the "why" behind staff effectiveness can ultimately be the catalyst that ensures a billing team is improving the bottom line as opposed to leaving money on the table.
The Power of Effective Intelligence to Overcome Revenue Cycle Management Challenges