Reduce hard commission costs to collection agencies because of poor payment strategies
You don't have to be an emergency room to have challenges with bad debt. I'm still amazed at how many elective surgical specialties we work with have major bad debt write-offs every single year. I'm also amazed at how much commissions these organizations are paying to hard collection agencies to collect money that should have been collected prior to, or a minimum, at the point of care.
What are some patient payment strategies that we can deploy?
First of all, I wouldn't schedule patients who owe you money. I see millions of dollars on the schedule of monies that are already owed for patients that are coming back to see you again. Collect the money from people you've already scheduled to be seen again. Next, give the consumer a good estimate of what they're going to owe, then collect an upfront payment, get a credit card on file, and set up automatic payment processing.
I have a couple of payment plans right now for some healthcare bills, and every month my credit card gets charged $150 until the balance is zero. In fact, when I accrue new balance, they just keep me on the payment plan. How easy is that? No piece of paper that costs 72 cents to mail out and no phone calls from people. Honestly, I wouldn't answer your call anyway. Use digital engagement like text and email and stop sending mail. Nobody wants mail anymore.
Digital communication is key to patient account resolution
Digital communication is here to stay. Look at the way we buy things, and look at the way we do transactions. Why should healthcare be different? I had a recent large client go live with digital engagement for post-service patient balances. Of the patient payments collected so far in 2022, 57% came through a digital text or an email with a link to pay – no paper required. Save the money and the labor.
Do you have a texting strategy in place for patient collections?
Our patient engagement experts have found that implementing a texting option and a patient portal for payment significantly improves patient collections. We can provide a variety of collection methods and payment options besides the traditional "bill in the mail" for today's digital world. Make sure you have a mobile number on file for all of your patients.
*May 2022 statistics from MedEvolve call center
We still have an auto dialer in our U.S.-based call center that we use for all of our self-pay clients, and it's becoming less and less effective. People don't answer their phones anymore. Two years ago, 10% of the calls that we put out through our dialer were picked up. 10% of those individuals were guarantor of the balance, and 10% of them made a payment. Now the connection rates are only 1.8%. So, just do the math. If you're calling on balances with people that you're paying anywhere from $15 to $25 an hour, stop it and save the money.
All of these strategies are going to improve your net collection rate and reduce your hard collection agency commission costs. As a result, you will reduce your bad debt expense.
If you are ready for MedEvolve to take on your patient calls and payment strategy, talk to sales.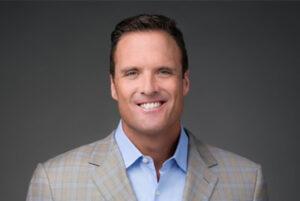 Matt Seefeld, Executive Vice President at MedEvolve, brings over 24 years of management consulting experience in the healthcare industry. He has extensive expertise in the assessment, design and implementation of process improvement programs and technology development across the entire revenue cycle. Matt began his career with Stockamp & Associates, Inc. and worked for both PricewaterhouseCoopers LLP and Deloitte Consulting LLP in their healthcare and life sciences practice lines. In 2007, he developed a business intelligence solution and founded Interpoint Partners, LLC, where he served as Chairman and Chief Executive Officer. In 2011, he sold his business to Streamline Health Solutions where he then served as Chief Strategist of Revenue Cycle followed by Senior Vice President of Solutions Strategy until 2014. Matt ran global sales for NantHealth and provided consulting services for healthcare technology and service businesses nationwide, prior to joining MedEvolve full-time.