Most denials are traced to front office problems
Many times, I walk into facilities and start asking questions around denials, and one of the things that has always amazed me is the number of denials that are preventable by just basic financial clearance processes prior to the service date. Let's define financial clearance. It's the verification of benefits and eligibility. It's also making sure you verify coordination of benefits, like which ones are primary, secondary and tertiary. It's also verifying demographics. Now, let me make a point here that you need to get an email address and you need to get a mobile number that you can use to text the patient because we all want be communicated with in a digital fashion.
Get those data points when you verify demographics. Estimate the patient liability and collect at least a deposit, and get a credit card on file and a payment plan if needed. But let's also collect prior due balances from the patient you're about to see. 
Higher patient payment responsibility is pulling net collection rates down
I can't believe the millions of dollars that keep coming in to our clients that were prior due balances. Half the dollars are coming from the consumer now and it's going to get worse. You've got to collect for prior service. As the economy starts to get shaky, the last household bill that gets paid is the healthcare bill. So, you've got to get what you can before you deliver the service. The last part is important – it's pre-certification referral authorization. Is it required? If so, get it. The average net collection rate that I'm seeing right now across our clients, when a no-auth denial comes through is 72%. Benchmark should be 97%.
Tracking and measuring all front office actions prior to service can't be done with your practice management system
So let's talk about the impact of front office denials and poor financial clearance processes. In the back office, you've got to have more people. The first thing to reduce labor cost is make sure that you're doing everything possible prior to service, so you don't need people calling insurance companies or following up with patients. Seems simple. Why is it so hard? It's hard because there's not a single practice management system on the market today that captures the required structured data necessary to hold people along the entire revenue cycle accountable for effectiveness. Bottom line. In the last 22 years, I've designed four workflow animation systems that bolt on to the inadequate PM systems in this market. So, you need to make sure that you're able to capture and hold accountable all the actions that are being done – or what I call work effort – to clear patients financially prior to service. And when that doesn't happen, you've got to make sure that the back-office teams are also held accountable for the effectiveness of getting that A/R overturned and paid.
Workflow automation technology can be added to your PM system to manage the financial clearance process
If we can focus on front office pre-registration prior to service financial clearance, you will reduce your labor dependence on the back office. It's as simple as that. Finding front office staff in this economy with high turnover, cost of training, and cost of hiring is putting margins under pressure. So let's do it right on the front end. Most importantly, bolt a workflow automation system onto your PM system that actually gives you the data necessary to hold people accountable.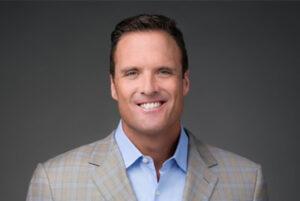 Matt Seefeld, Executive Vice President at MedEvolve, brings over 24 years of management consulting experience in the healthcare industry. He has extensive expertise in the assessment, design and implementation of process improvement programs and technology development across the entire revenue cycle. Matt began his career with Stockamp & Associates, Inc. and worked for both PricewaterhouseCoopers LLP and Deloitte Consulting LLP in their healthcare and life sciences practice lines. In 2007, he developed a business intelligence solution and founded Interpoint Partners, LLC, where he served as Chairman and Chief Executive Officer. In 2011, he sold his business to Streamline Health Solutions where he then served as Chief Strategist of Revenue Cycle followed by Senior Vice President of Solutions Strategy until 2014. Matt ran global sales for NantHealth and provided consulting services for healthcare technology and service businesses nationwide, prior to joining MedEvolve full-time.