If you want your outcome to be higher margin, your actions need to include technology addition & process improvement
When I coach youth sports, I explain to all of my athletes that we don't control outcomes in life, we only control actions. So if we show up and we do the actions to the best of our ability, there's a pretty good shot you are going to have a good outcome. So why am I starting with this? Because I can't believe how often I hear prospects tell me that their number one objective is to drive profit margin, but they're not willing to take the appropriate action to get that result. What do I mean by the action? Looking at your people, process, and technology, and making sure that the three are aligned. Also, you need to make sure the technology is set up to create an environment for lean, effective, staff and make sure that when you bill a dollar and you expect 97 cents back, you get that 97 cents. If you have less than that, you should know why and what to do about it within minutes.
Again, if your objective is to drive profit margin, have a lean effective labor force, and collect what you expect to collect, then I highly recommend that you look at the actions that you and the organization are willing to take to get that result.
The technology you choose in your revenue cycle can make or break your organization
There are many macro challenges that are happening right now in healthcare: high deductible plans that don't seem to be going away; reduction in reimbursement that we're seeing from insurance companies; the economy that's now starting to take a major turn for the worse; the labor pool who are demanding higher wages and are very mercurial in how loyal they are to the companies they work for. I was speaking to our HR executive the other day, and she made a good point that people are searching for jobs right now, not careers. So it's important to understand that that the software that you choose to use in your revenue cycle will make or break your organization. And if you don't have
software that is aligned with driving effectiveness and measuring effectiveness
in your labor pool, you will not succeed. Your margin will continue to decline. Maybe you could get away with it the last 20 years, but in this post COVID world with the economy starting to fall apart, you cannot afford in anymore.
Technology to measure RCM staff effectiveness is the key to the outcome of higher margins
You have to invest in technology to make up for the limitations. And there are major limitations and every PM and EMR out there on the market when it comes to measuring effectiveness of employee and making sure that not only you lean, but you collect what you're supposed to collect, which will drive your profit margin. Every single penny counts nowadays.
The Power of Effective Intelligence to Overcome Revenue Cycle Management Challenges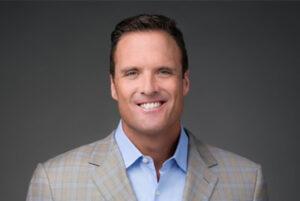 Matt Seefeld, Executive Vice President at MedEvolve, brings over 24 years of management consulting experience in the healthcare industry. He has extensive expertise in the assessment, design and implementation of process improvement programs and technology development across the entire revenue cycle. Matt began his career with Stockamp & Associates, Inc. and worked for both PricewaterhouseCoopers LLP and Deloitte Consulting LLP in their healthcare and life sciences practice lines. In 2007, he developed a business intelligence solution and founded Interpoint Partners, LLC, where he served as Chairman and Chief Executive Officer. In 2011, he sold his business to Streamline Health Solutions where he then served as Chief Strategist of Revenue Cycle followed by Senior Vice President of Solutions Strategy until 2014. Matt ran global sales for NantHealth and provided consulting services for healthcare technology and service businesses nationwide, prior to joining MedEvolve full-time.