You need to be able to answer specific questions about A/R that your PM can't tell you
When I speak at shows, I always ask the audience a few questions. Do you know right now how many open insurance claims are on your active receivable? There's usually one or two hands that go up. Then I say, let's pretend we knew that number. How many of those haven't been worked? No hands go up. But let's say we knew that. How many of those have been worked, but not worked in the last 60, 90, 180 days or more? How many of those have no insurance payment? How many of those are greater than 90 days? How many of those have been worked five or more times with no payment? Also, do you know who is working the claims? And are there specific denials from a single payer that are impacting A/R?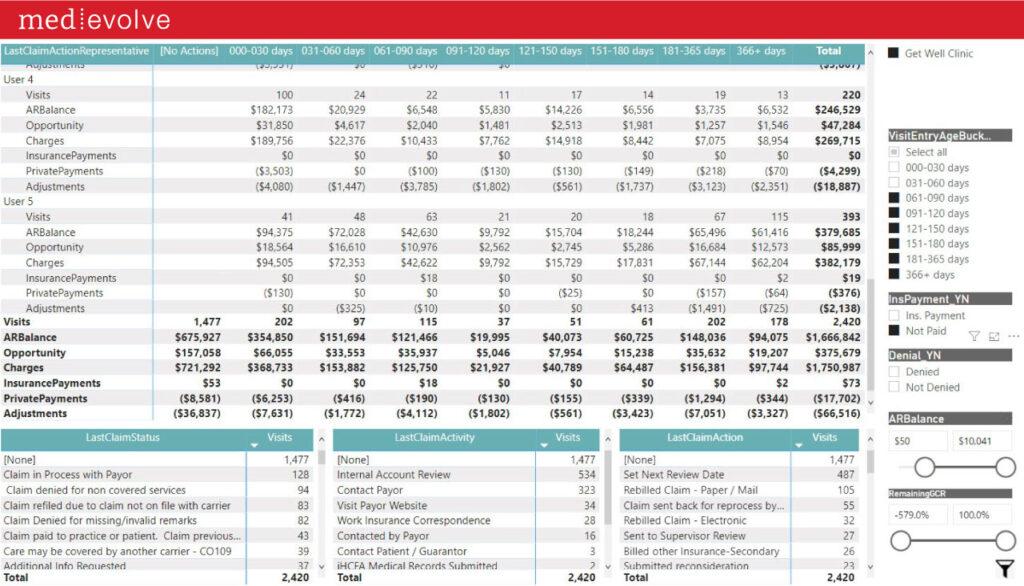 These are all questions that you need to have at your fingertips to run an effective revenue cycle, yet there's not a single PM/EMR company that can answer any of those questions in real time – maybe open insurance A/R that's about it. When I am working with potential clients and I ask for this information, most of them can't get me the number of claims. They can give me a ballpark of the balance but not the number of claims.
How do you build an A/R strategy and make sure that your people are aligned with that strategy, so you're not overstaffed?
You have to be able to look at so many different variables nowadays and those have to be in real time. If you want benchmark A/R over 60, which is less than 15% and less than 5% Medicare, which I almost never see,  then you have to have a technology in place that gives you this type of intelligence in real time. So these are not new concepts, but with margins as tight as they are, can you really afford to have A/R that's not turning over efficiently? Regarding A/R days, I have talked to plenty of healthcare executives who say their A/R days are 28 so they think they are doing well, but their net collection rate on zero balances is 92% which is below benchmark.
Let's talk about real measures - Effective Intelligence that drives business performance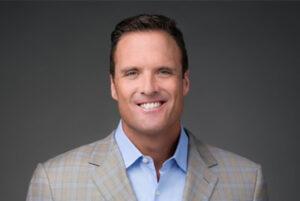 Matt Seefeld, Executive Vice President at MedEvolve, brings over 24 years of management consulting experience in the healthcare industry. He has extensive expertise in the assessment, design and implementation of process improvement programs and technology development across the entire revenue cycle. Matt began his career with Stockamp & Associates, Inc. and worked for both PricewaterhouseCoopers LLP and Deloitte Consulting LLP in their healthcare and life sciences practice lines. In 2007, he developed a business intelligence solution and founded Interpoint Partners, LLC, where he served as Chairman and Chief Executive Officer. In 2011, he sold his business to Streamline Health Solutions where he then served as Chief Strategist of Revenue Cycle followed by Senior Vice President of Solutions Strategy until 2014. Matt ran global sales for NantHealth and provided consulting services for healthcare technology and service businesses nationwide, prior to joining MedEvolve full-time.