Practice Management portion of an "all-in-one" is usually lacking in features
All-in-one EMR/PM systems have baffled me for years. Combining EMR/PM systems makes physicians happy, but the practice management portion of the system becomes secondary to their needs. They love their EMR software, but they do not properly evaluate and ensure that the practice management portion has the best tools to help the billing team get claims paid in a timely manner. If your practice is struggling to collect because you don't have good technology in place, it doesn't matter how many procedures you do and how great the EMR portion is—your margin will suffer.
Upgrade the PM system & focus on your RCM team
You need to be able to upgrade the PM system to measure the effectiveness of your RCM team so that you can recognize, reward, and retain the individuals who are performing well. Incentives to collect are key, but you cannot do it if you cannot measure your people.
Should you change your entire EMR/PM system?
I recommend that you do not change your system this year. Instead, upgrade the PM portion and deal with the EMR in another year or two. Upgrade to a system that can measure people objectively, allowing you to ensure that you have the most effective team in your revenue cycle. With so many macroeconomic factors beyond your control, labor control is the key to improving your margin.
We are all healthcare consumers, and when margins are under pressure, service quality declines, which affects everyone. Due to reimbursement cuts, you may have had to stop seeing Medicare/Medicaid patients. You may not be able to make the new clinical investment you wanted. Adding Effective Intelligence to your current PM software, measuring your current staff, and recognizing your top performers can help you regain that margin. This will allow you to invest in your physicians and clinical upgrades during these challenging times in the healthcare industry.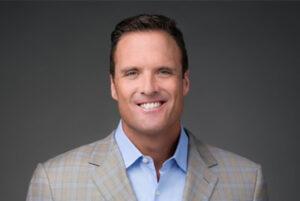 Matt Seefeld, Executive Vice President at MedEvolve, brings over 24 years of management consulting experience in the healthcare industry. He has extensive expertise in the assessment, design and implementation of process improvement programs and technology development across the entire revenue cycle. Matt began his career with Stockamp & Associates, Inc. and worked for both PricewaterhouseCoopers LLP and Deloitte Consulting LLP in their healthcare and life sciences practice lines. In 2007, he developed a business intelligence solution and founded Interpoint Partners, LLC, where he served as Chairman and Chief Executive Officer. In 2011, he sold his business to Streamline Health Solutions where he then served as Chief Strategist of Revenue Cycle followed by Senior Vice President of Solutions Strategy until 2014. Matt ran global sales for NantHealth and provided consulting services for healthcare technology and service businesses nationwide, prior to joining MedEvolve full-time.