Post-COVID demand for more transparency into outcome & RCM staff effectiveness
Let's talk about why practice management systems have not evolved their technology to really focus on the workflow automation required to hold people accountable for the actions and the outcomes they're getting. I define it as measuring staff effectiveness as opposed to productivity. There's a big difference. For so many years that I've been in healthcare revenue cycle, what I've finally come to terms with is the fact that nobody was really demanding more transparency into the outcome and effectiveness of revenue cycle staff. So, basic claims management systems and basic reporting were were sufficient for many clients.
I have designed four workflow systems in my 22-year career that bolt onto practice management systems that are not capable of providing the data necessary to hold people accountable for effectiveness, because I don't think PM and EMR companies will ever get there on their own. If you had asked me 10 years ago, I would have said that I hope they do, but here we are in 2022, and they haven't gotten there. In order to get real-time analytics and workflow automation, you need to add on to your current PM/EMR systems.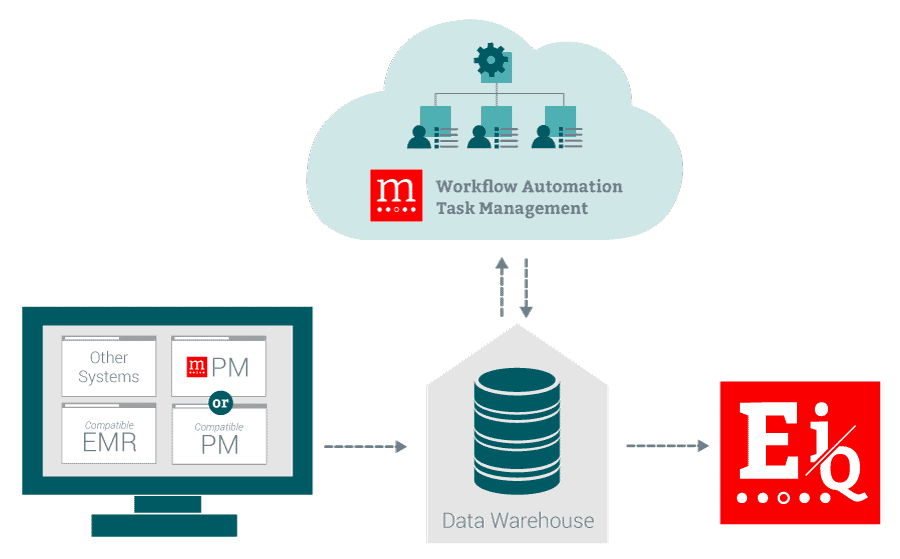 We can use basic data from any PM system, bring it into a data warehouse, then populate a workflow automation system that drives the work to your employees and measures the effort and the outcome. As a result, this will drive your labor costs down. We call it Effective Intelligence. 
Labor shortages, higher wage & remote work demands drive the need for more transparency that PM systems don't provide
With all the challenges going on in healthcare revenue cycle now regarding the labor shortages, higher wage demand, and remote work requests, do you really have the luxury of not knowing who's doing what and what outcome they're getting? Two years ago, you could probably still make enough money depending on your specialty, but those days are over. In about 6 to 12 months, when this recession gets rolling and we have a surplus of people looking for jobs, how are you going to measure their effectiveness in real time? Here at MedEvolve, we built out that ecosystem in the cloud: a workflow automation & task management suite with power analytics designed to bolt onto any PM/EMR system.
With everything that COVID has taught us about the macro challenges going on in healthcare right now, particularly around staffing, margins under pressure with declining reimbursement, and higher deductible plans with the consumer starting to get skittish about where they spend their money, you do not have the luxury anymore of not knowing every single unit of work done by every single revenue cycle person you have employed and what the outcome is. Did you get the financial outcome you expected in the time and the work effort you expected? Healthcare organizations that move in this direction will have higher profit margins. Those that don't may end up being sold off to a private equity firm, lose their independence, or close the doors of their hospital. Everybody has to be held accountable for the work they do and the PM system is not going to get you there.
Which PM & EMR systems does Effective Intelligence work with?
We've done integrations with Athena, NextGen, GE CPS, ECW and many others. We can work with whatever system you are on. We take a basic set of transactional data with some demographics to populate the workflow automation suite that drives the performance of your organization. And it works! It has worked for 22 years. I have deployed these systems everywhere from the large academic medical center to the small ambulatory practice. If you have a revenue cycle and you have to bill insurance, the consumer, or both, Effective Intelligence will streamline that process.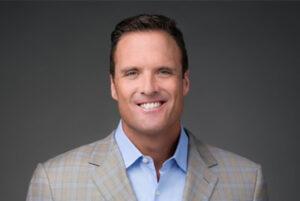 Matt Seefeld, Executive Vice President at MedEvolve, brings over 24 years of management consulting experience in the healthcare industry. He has extensive expertise in the assessment, design and implementation of process improvement programs and technology development across the entire revenue cycle. Matt began his career with Stockamp & Associates, Inc. and worked for both PricewaterhouseCoopers LLP and Deloitte Consulting LLP in their healthcare and life sciences practice lines. In 2007, he developed a business intelligence solution and founded Interpoint Partners, LLC, where he served as Chairman and Chief Executive Officer. In 2011, he sold his business to Streamline Health Solutions where he then served as Chief Strategist of Revenue Cycle followed by Senior Vice President of Solutions Strategy until 2014. Matt ran global sales for NantHealth and provided consulting services for healthcare technology and service businesses nationwide, prior to joining MedEvolve full-time.