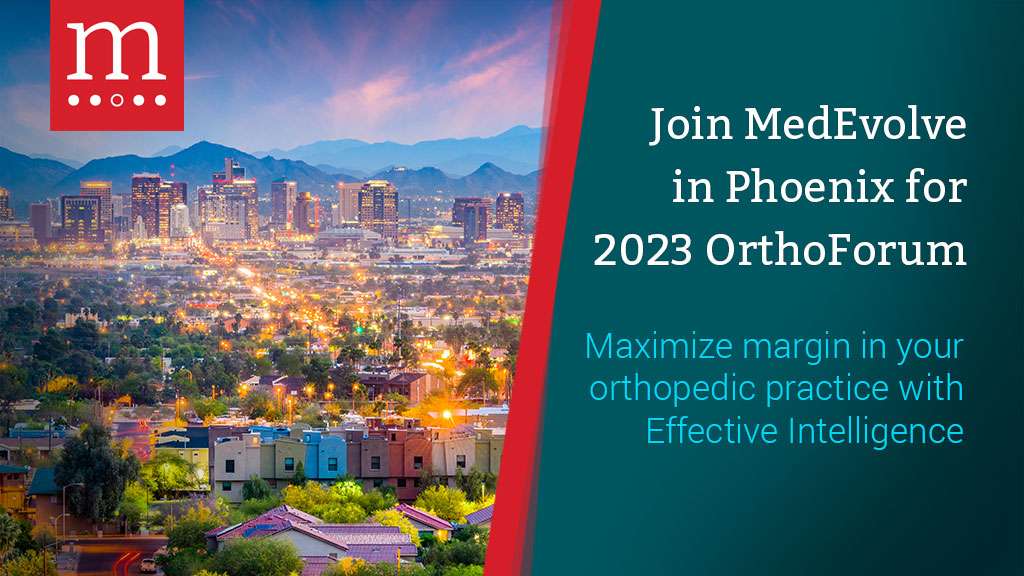 Maximize margin in your orthopedic practice
Thank you for joining us in Phoenix, AZ this year learning how Effective Intelligence technology can maximize margin in your orthopedic practice.
What is Effective Intelligence?
Workflow automation and analytics to ensure revenue cycle staff are working effectively and generating the expected revenue to increase profit margin.
Objectively measure staff & identify top performers
Incentivize highly-motivated employees
Maximize profit margin with lean, effective staff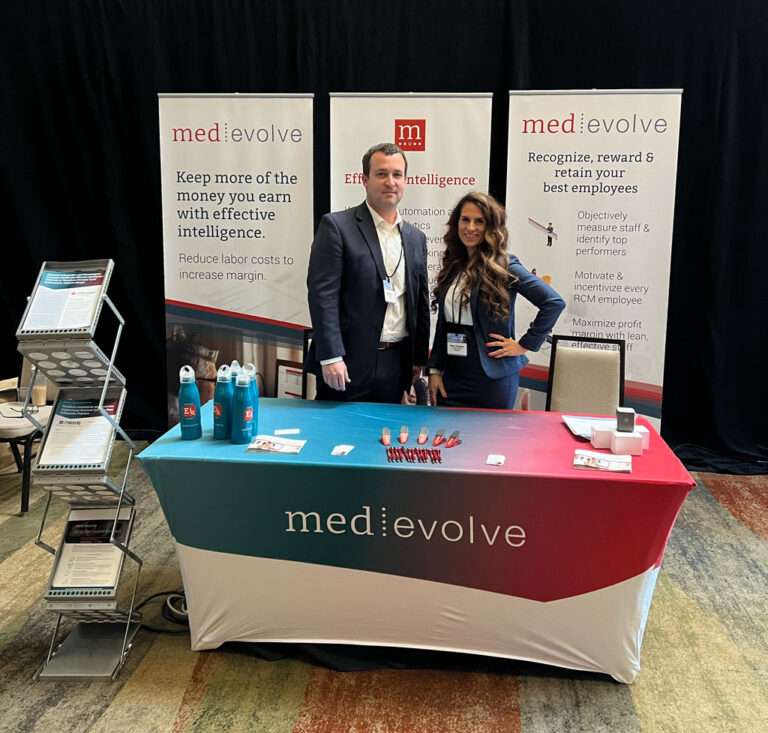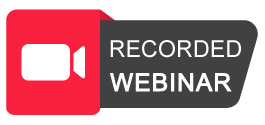 EVP & Head of Effective Intelligence, MedEvolve
Executive Director, Rebound Orthopedics & Neurosurgery
Drive RCM Success & Improve Margin with Effective Intelligence
The organization is realizing better bottom-line performance with fewer FTEs. Zero touch claims that require no human intervention now account for 62.2% of total. Overall closed balance NCR is 98%—above the industry benchmark of 97%. 57% of self-pay revenue comes from mobile engagement.
Effective Intelligence Resources
Effective Intelligence Suite
Margin is the key to success in healthcare. You cannot maximize it without real-time metrics in your revenue cycle. Take the 3 minute quiz to find out your Effective Intelligence Quotient (EiQ).
Explore the journey Rebound Orthopedics & Neurosurgery, a 75-provider group, took to lay the foundation for Effective Intelligence, improving net collection rate and reducing avoidable write-offs.