Evaluate return on investment of the RCM technology instead of cost
Throughout my career, I've always been amazed on how administrators and physicians choose to focus on the price of technology rather than the potential return on investment. Now, you can't afford to do that post-COVID. You have to be steadfast on what your business objectives are. About 95% of the time I'm talking with clients and prospects, they say their objectives are increasing profit margin, finding good people and retaining them, and improving their net collection rate – goals that drive significant value to the financials of the organization. I ask them "Are you willing to invest in the right software designed to align with those objectives?" Many prospects are not willing to invest. Then, two years down the road, they have chosen a cheaper option to fix their process, don't get the result they want, and blame the vendor.
So, how should healthcare executives evaluate the potential ROI? You need to determine how willing you are to make changes to technology and people in process. When you align people in process with the right technology, regardless of the cost, you get the value. So, the next time you are shopping for workflow automation, labor intelligence, dashboards or anything that you believe is going to drive profit margin by reducing labor cost and improving net revenue, ask yourself, "Am I shopping purely on price or am I shopping on value?"
Read about MedEvolve clients' return on investment using Effective Intelligence
The cost of having a bad revenue cycle far outweigh any cost of technology that's going to drive the results that you expect
About eight years ago, I paid more for a pair a jeans than I ever would have thought I would pay for jeans. Today, they still look new and they feel great. Previously, I used to buy the cheap ones, and would need to replace them within six to 12 months. They never really felt great and they probably didn't look great either. So, are you going pay for the good jeans and get the return on investment that you're being promised and you expect, or are you going to keep going with the cheap jeans and have to purchase those again and again?  I am amazed that we still have this situation where people are go straight to price. I have been on multiple calls in the last month where the first thing out of the mouth of the administrator or the physician is "What's it going to cost me?" I respond with, "The reason you reached out to me was because your business objectives were to drive profit margin by reducing your cost of labor, and making sure that people you do pay to run your revenue cycle are doing a good job and improving your net revenue? So, does it really matter what it costs?" The cost of having a bad revenue cycle far outweigh any cost of technology that's going to drive the results that you expect.
Are you willing to align your process along with technology investment to achieve your objectives?
Remember, it's not just about technology – it's about process as well. I started my career in management consulting, where I had to go into large complex health systems and evaluate current process and technology and how people were aligned with it. Then, we had to rip it apart and rebuild all of those alignments. Everything changed but at the end of the day, the margins went up because we were able to reduce the dependency on labor and improve that net revenue. So next time you're out shopping for software or you're on a call with a vendor, I would recommend not starting with what it cost. Get them to focus on where the return is going be. Also, think about your willingness to make the organizational changes to align with that technology to get that return on investment.
The Power of Effective Intelligence to Overcome Revenue Cycle Management Challenges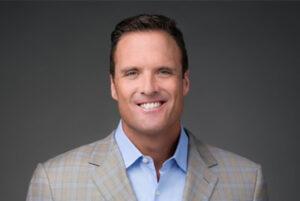 Matt Seefeld, Executive Vice President at MedEvolve, brings over 24 years of management consulting experience in the healthcare industry. He has extensive expertise in the assessment, design and implementation of process improvement programs and technology development across the entire revenue cycle. Matt began his career with Stockamp & Associates, Inc. and worked for both PricewaterhouseCoopers LLP and Deloitte Consulting LLP in their healthcare and life sciences practice lines. In 2007, he developed a business intelligence solution and founded Interpoint Partners, LLC, where he served as Chairman and Chief Executive Officer. In 2011, he sold his business to Streamline Health Solutions where he then served as Chief Strategist of Revenue Cycle followed by Senior Vice President of Solutions Strategy until 2014. Matt ran global sales for NantHealth and provided consulting services for healthcare technology and service businesses nationwide, prior to joining MedEvolve full-time.