Increasing quantity of claims worked does not guarantee better payment outcomes
I was on a call the other day with a fairly large organization that was talking about trying to get their revenue cycle staff to work 40 claims a day. They said that if they could get each employee up to 40, then they would increase capacity, would not be as understaffed, and would not need to issue as much overtime. All of these factors drive labor costs up and decrease A/R performance. I responded, "What if the conversation wasn't as much about 40 claims a day worked, but was about resolved claims and the work effort it took to resolve?" It's a very different conversation.
With MedEvolve Effective Intelligence, we focus on outcomes. Healthcare organizations prioritize measuring outcomes on the clinical side. Where is the measuring of outcomes for revenue cycle personnel? With all of the labor costs going up, why haven't they focused on that?
Practice management systems can't report on the work effort it takes to get a successful outcome
There's not a practice management system out there that can give you that effectiveness score for your revenue cycle people. So we have had to create a cloud workflow automation suite, Effective Intelligence, that actually captures the structured data necessary to tell that story.
I told this prospect, "Six months from now, let's have the conversation about work effort and result and not about productivity". How do you keep a very lean, effective labor team, and maximize your net collection rate? When you bill a dollar, if you expect 98 cents back, you better get that much back. If you're not getting 98 cents, you need to know why and where did the breakdown occur? Was it people, process or technology problem that caused the depletion to net collection rate.
If you can't measure work effort & outcomes in the front & back office, you are probably overstaffed in your revenue cycle
Let's start measuring effectiveness of every unit of work that's being done in the revenue cycle, by each member of the team – front office pre-registration, charge entry, & coding and back office A/R management, payment posting and administrative. If you pay somebody to do a job, you better be able to measure the effectiveness of that individual. If you can't, don't tell me that your business objective is to improve profit margin, because whether you realize it or not, you are most likely overstaffed but looking for people you don't need and paying overtime that you shouldn't have to. Your labor cost will continue to go up, and your results will be subpar, which will deplete your net collection rate. There's a new world out there and it's centered around an effective workforce, not a productive workforce.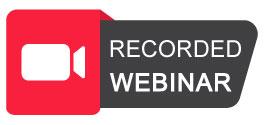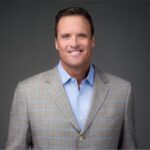 Incentive-Based Revenue Cycle: Retaining Top Talent in the "New Workforce"
Imagine a world where…
Every employee is highly incentivized and highly motivated
You can measure top performers objectively not subjectively
You have a lean effective organization with maximum profit margin
This is all possible with the right data points that deliver Effective Intelligence to track and measure the work effort of every team member.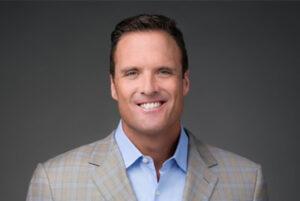 Matt Seefeld, Executive Vice President at MedEvolve, brings over 24 years of management consulting experience in the healthcare industry. He has extensive expertise in the assessment, design and implementation of process improvement programs and technology development across the entire revenue cycle. Matt began his career with Stockamp & Associates, Inc. and worked for both PricewaterhouseCoopers LLP and Deloitte Consulting LLP in their healthcare and life sciences practice lines. In 2007, he developed a business intelligence solution and founded Interpoint Partners, LLC, where he served as Chairman and Chief Executive Officer. In 2011, he sold his business to Streamline Health Solutions where he then served as Chief Strategist of Revenue Cycle followed by Senior Vice President of Solutions Strategy until 2014. Matt ran global sales for NantHealth and provided consulting services for healthcare technology and service businesses nationwide, prior to joining MedEvolve full-time.