High staff turnover and instability in healthcare are affecting patient payment & account resolution
I am seeing a ton of turnover in the call center space. We've had so many clients recently reach out and ask us to take over their call center functions because they just can't keep up with the high staff turnover. Frankly, the wages that are going up now to even retain people and the instability of this industry now, post COVID, is really putting financial and operational strains on practices. So they are looking to outsource.
Consider the impact of losing a call center employee in your healthcare organization
When I'm talking with clients, I talk about scale. MedEvolve has a huge call center. We support calls for all of our revenue cycle clients, our larger blue chip clients, and can work with virtually any healthcare organization needing patient financial engagement support. Since we have a large staff and technology to manage the process, if somebody walks out the door, it doesn't hurt as bad as a smaller call center operation. So if your organization is smaller with limited staff, six employees for example, and one or two of them walk out, that will significantly impact call volumes, hold times, and abandonment rates.
Calculate the cost of increased call abandonment rates
When you are evaluating the value of outsourcing your call center, consider the cost of high abandonment rates. What is the cost of the perceived customer service breakdown to your patient population? Is it bad enough that a patient may not come back to the clinic? Perhaps, they may choose not to refer their friends to the clinic, or maybe their next surgery will be done by the competitor down the street. So, you need to think about the ramifications and the potential of not being able to engage with your consumer in real time.
Do you have a digital engagement strategy for account resolution?
If you are starting to see higher abandonment rates, longer hold times, high staff turnover, you need to start thinking about outsourcing your call center. However, the outsourcing partner has to have a digital engagement approach. As consumers, we expect to do almost everything on our phones, and we do not want to talk to someone in customer service if we don't have to. So, make sure your vendor offers more than just people answering incoming calls.
Do you have a texting strategy in place for patient collections?
Our patient engagement experts have found that implementing a texting option and a patient portal for payment significantly improves patient collections. We can provide a variety of collection methods and payment options besides the traditional "bill in the mail" for today's digital world. Make sure you have a mobile number on file for all of your patients.
*May 2022 statistics from MedEvolve call center
Are you able to handle spikes in call volume during peak times?
How you are staffed overall is not the issue with call abandonment rates, it's staffing during those peak load hours. For example, you many just need extra staffing on  Wednesday from one to three, or Thursday from four to five. Are you prepared to handle the spike in volume? That's where we see the biggest opportunities for risk out there. In conclusion, if you're having high staff turnover and you are tired of training, recruiting and managing people, look to outsourcing your patient collections.
If you are ready for MedEvolve to take on your patient calls and payment strategy, talk to sales.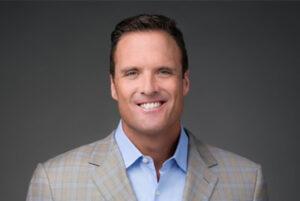 Matt Seefeld, Executive Vice President at MedEvolve, brings over 24 years of management consulting experience in the healthcare industry. He has extensive expertise in the assessment, design and implementation of process improvement programs and technology development across the entire revenue cycle. Matt began his career with Stockamp & Associates, Inc. and worked for both PricewaterhouseCoopers LLP and Deloitte Consulting LLP in their healthcare and life sciences practice lines. In 2007, he developed a business intelligence solution and founded Interpoint Partners, LLC, where he served as Chairman and Chief Executive Officer. In 2011, he sold his business to Streamline Health Solutions where he then served as Chief Strategist of Revenue Cycle followed by Senior Vice President of Solutions Strategy until 2014. Matt ran global sales for NantHealth and provided consulting services for healthcare technology and service businesses nationwide, prior to joining MedEvolve full-time.
Payment Financial Engagement Strategies
High call volume, abandoned calls, staff shortage, & high wages could be preventing you from retaining patients, getting paid, keeping margin. Here are some points to consider when choosing a call center vendor.