How can we can inspire our revenue cycle employees to be the best they can be at their jobs?
We do that by looking at how we can recognize performance, how we can reward the winners, and how we can retain the winners. That's the most important thing right now in healthcare, to try to offset some of the issues with profit margin that we're seeing because of the high cost of labor and supplies and the declining reimbursement from the payers. So what we're really trying to do is, is through our software, is to be able to measure people's performance in an objective way. It's really important for clients to understand who's actually delivering for their organizations, because the last thing you want is for those individuals to walk out the door. Everyone thinks in this industry that there's a shortage of people out there, a labor shortage, and there's not.
The problem is these systems that we use to build the insurance companies was never set up to measure the transactions and the touches it takes to get claims paid. So we're trying to fill that gap because nowadays, with healthcare, because you never get the dollar you bill. It's not like any industry out there where if I go and buy a cup of coffee for five bucks, I can't go to the vendor and say, I'll give you $3 and the $2 I want you to write off for contractional allowance. But that's what we do here in healthcare. So what do we do? We have to make sure we motivate the people who are doing the work to get you paid for all of the procedures, surgeries, and all the things that you're doing to treat the community well. I think that the inflation is going to continue to be an issue, the wage and supply chain, and I think you're going to continue to see declining reimbursement from the federal payers.
Medicaid, Medicare, and the commercial managed care companies are going to continue to play games to try to not pay you for the services. So the profit margin pressures that we're experiencing today are not going to get better. So what I really believe is that the forward thinking organizations that realize that their human capital is their most important thing and they try to get those people motivated to be the best they can be, gives you the best shot at reducing your cost to collect. And when you reduce cost to collect, you claw back as much margin as you possibly can. You're never going go back to the way things were, but at least we can maintain profitability, which then allows us to serve the communities that we all live in.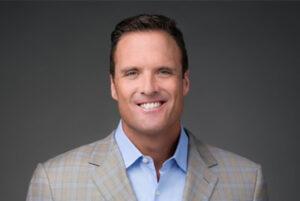 Matt Seefeld, Executive Vice President at MedEvolve, brings over 24 years of management consulting experience in the healthcare industry. He has extensive expertise in the assessment, design and implementation of process improvement programs and technology development across the entire revenue cycle. Matt began his career with Stockamp & Associates, Inc. and worked for both PricewaterhouseCoopers LLP and Deloitte Consulting LLP in their healthcare and life sciences practice lines. In 2007, he developed a business intelligence solution and founded Interpoint Partners, LLC, where he served as Chairman and Chief Executive Officer. In 2011, he sold his business to Streamline Health Solutions where he then served as Chief Strategist of Revenue Cycle followed by Senior Vice President of Solutions Strategy until 2014. Matt ran global sales for NantHealth and provided consulting services for healthcare technology and service businesses nationwide, prior to joining MedEvolve full-time.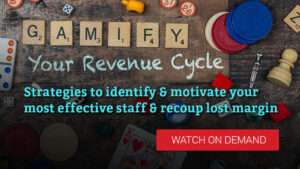 Attracting & retaining the best RCM talent in a competitive hiring landscape requires embracing new workforce models in healthcare.