Don't jump to outsourcing - consider upgrading your PM system first
In 2022, we had more clients ask us to take the revenue cycle than we'd had in any prior year, and I'm already seeing the same trend. Here's my take on outsourcing. Don't jump to that conclusion until you have a software system in place that can actually measure your own people in an effective way. If I can measure people and their effectiveness in an objective way, I have the possibility to recognize those individuals economically, reward them, and retain them.
Right now, on average, an RCM employee may only be giving you 40% effort or less. What if you could get them to 60% or higher? What if you get them competing against themselves and stretching the limits that their mind has put on their abilities. Then, you will have a highly effective, loyal workforce. You may not have to outsource. When you outsource, it's somebody else's people. I'm more confident in our RCM team because we use our own Effective Intelligence technology tools. We have these employees for life. We have these incentivized individuals who know that when they deliver for our clients and for us, they get recognized, rewarded, and therefore they stay.
If you still want to outsource, don't focus on cost, but weight the impact to your margin
I'm still baffled why everybody seems to go at price. "Well, this one company says they're only gonna charge me 2%." Really? Your margin is crushed right now. Anyone that's heard some of my vlogs over the last six months, know how I feel about margin. There's too many negative things that you do not control that are impacting margin, so why are you looking for the cheapest option to outsource your revenue cycle?
What you should be looking for are workforce management tools and intelligent analytics that the vendor has in place to measure their people and hold them accountable. Ask those questions. I would rather pay 4% and have a benchmark net collection rate and a benchmark open A/R, then pay 2% and be losing millions of dollars a year. Don't focus on price. Consider looking at an upgrade to your PM system that allows you to measure your people objectively and individually, then make the decision on whether you want to be in the business of managing your own revenue cycle, or you want to give it to somebody else.
MedEvolve's RCM business transformation with Effective Intelligence
In 2018, we developed our own workflow automation and real-time analytics platform to save our revenue cycle management outsourcing business. We continue to evolve this technology to offer the best value for our clients, and extend this technology to healthcare organizations who want to improve in-house collections and retain their best employees.
| | | | |
| --- | --- | --- | --- |
| Total Paid Hours Per Month | | | |
| | | | |
| | | | |
| | | | |
| | | | |
| | | | |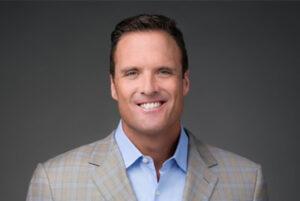 Matt Seefeld, Executive Vice President at MedEvolve, brings over 24 years of management consulting experience in the healthcare industry. He has extensive expertise in the assessment, design and implementation of process improvement programs and technology development across the entire revenue cycle. Matt began his career with Stockamp & Associates, Inc. and worked for both PricewaterhouseCoopers LLP and Deloitte Consulting LLP in their healthcare and life sciences practice lines. In 2007, he developed a business intelligence solution and founded Interpoint Partners, LLC, where he served as Chairman and Chief Executive Officer. In 2011, he sold his business to Streamline Health Solutions where he then served as Chief Strategist of Revenue Cycle followed by Senior Vice President of Solutions Strategy until 2014. Matt ran global sales for NantHealth and provided consulting services for healthcare technology and service businesses nationwide, prior to joining MedEvolve full-time.